Publications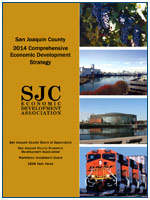 Comprehensive Economic Development Strategy Report 2014
This report is a document that provides detailed economic and demographic information for any particular jurisdictions. It analyzes local conditions, identifies problems and opportunities, defines the vision and goals of a community, designs the strategies to accomplish these goals, coordinates activities to implement these strategies, and evaluates and updates the process.
Click here to download the PDF »

Click here to download Revised PDF »

---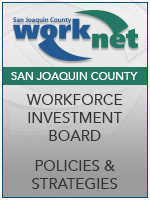 SJC Workforce Investment Board Policies and Strategies
Sections of the WIB Policies and Strategies are available below in PDF format.
Introductions
SJC WorkNet Center Chartering System
Accountability of the SJC Workforce Investment System
SJC Workforce Investment Board Planning Policies
SJC Workforce Investment Board Code of Conduct
Members of the SJC Workforce Investment Board